VOLUME BUBBLES
Volume Bubbles displays on chart the traded volume. Volume representation takes place through bubbles (dots) of different sizes depending on the represented volume quantity.
This displaying volume method allows you to easily and quickly identify the price levels where the largest trades took place and whether the sellers or buyers predominated.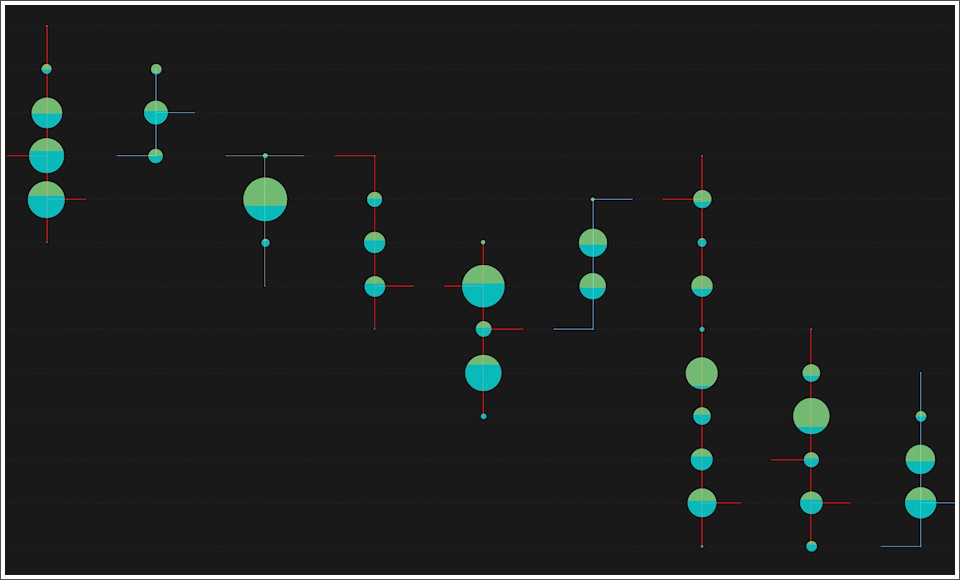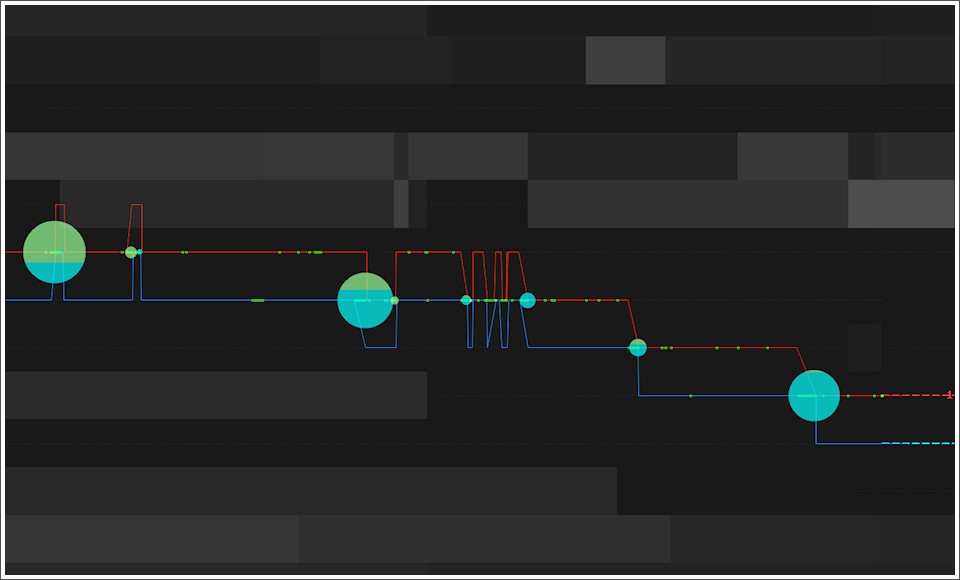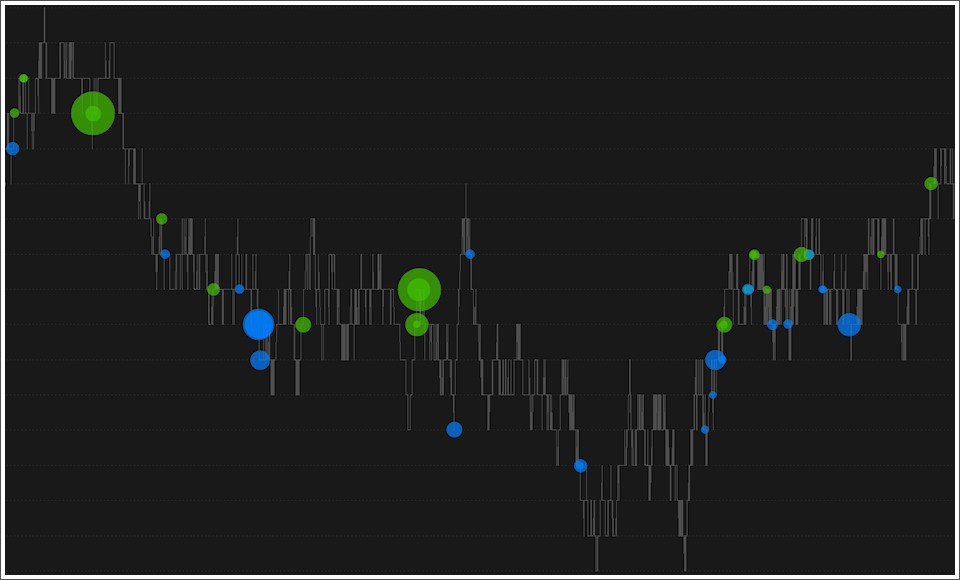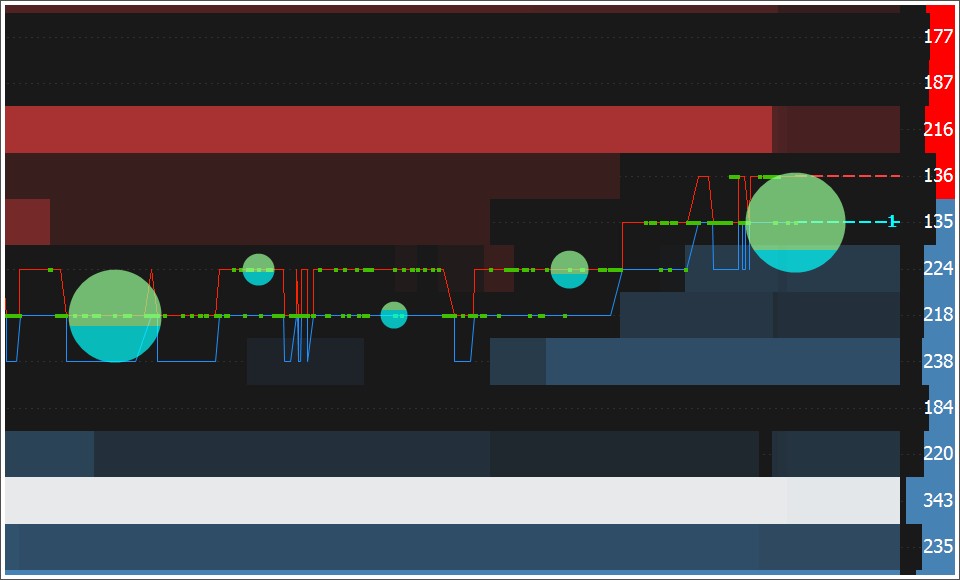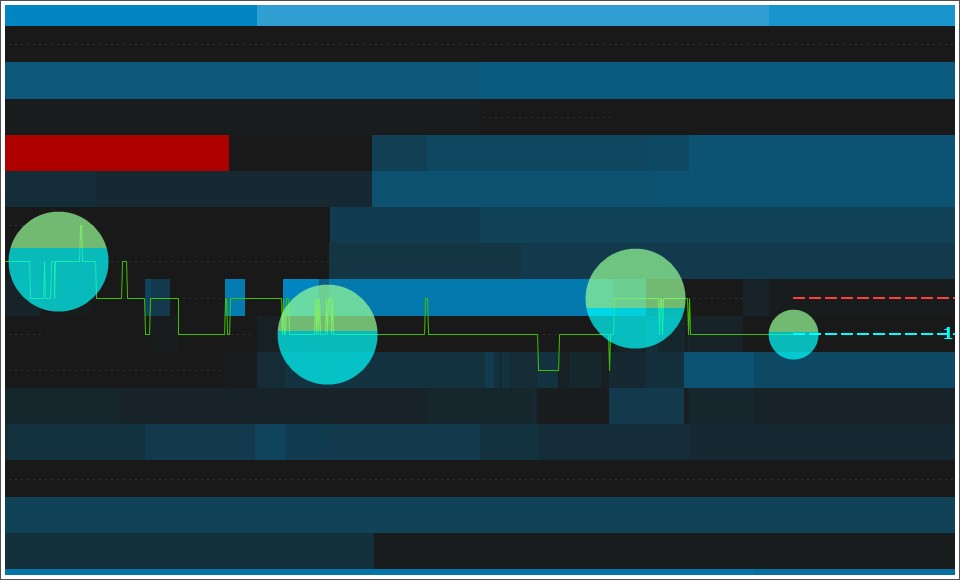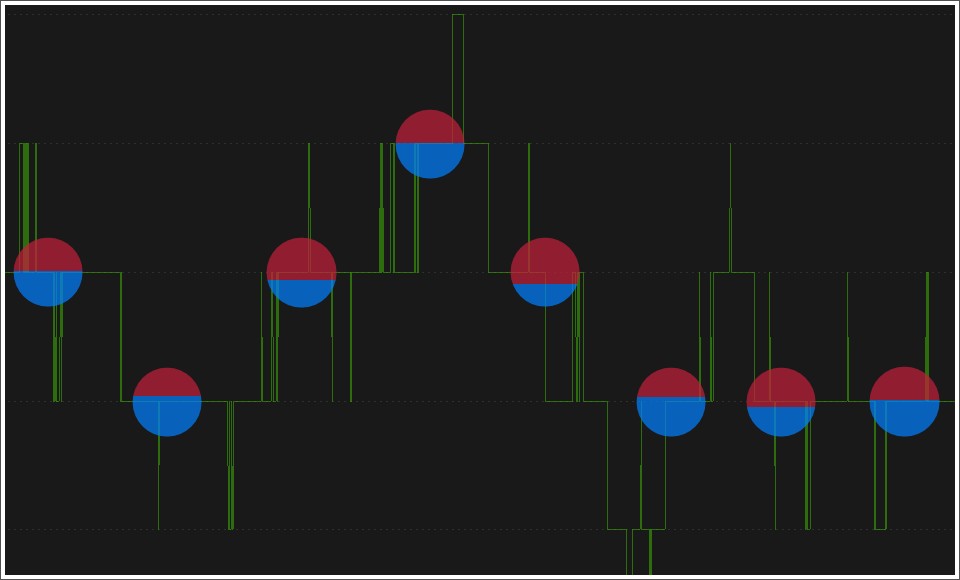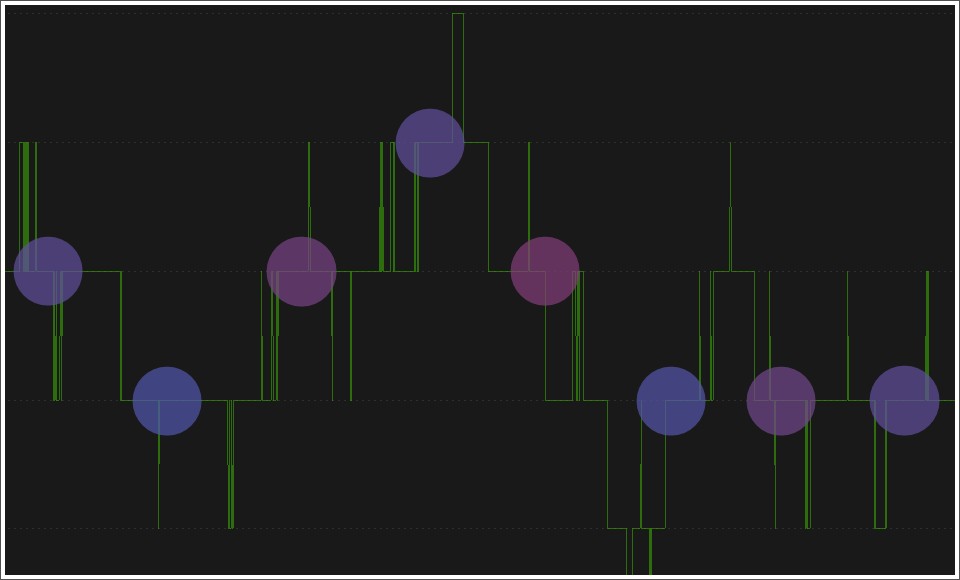 A maximum of 10 bubbles will be drawn for each individual bar. These bubbles will be the 10 bubbles with the greatest volume.

A maximum of 1000 bubbles will be drawn on the chart at a time. This means that if in a certain chart zoom there are more than 1000 bubbles to display, only the 1000 bubbles with the greatest volume will be plotted.